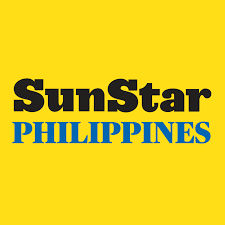 COMPOSTELA VALLEY — The Euro Hydro Power (Asia) Holdings Inc. (EHPHI), a registered renewable energy developer in the country focusing on hydropower development, is set to start the construction of a 2.4-megawatt (MW) hydropower plant on Wednesday.
"Tomorrow will be the official start of the power plant's construction phase," Alan B. Uy, president and CEO of EHPHI, said during the groundbreaking ceremony of the project at Barangay Andap, New Bataan on Tuesday.
The P490 million run-of-the-river project, which will be done in Ma-a river, has a watershed area of 17,866 square kilometers with an annual energy capacity of 13,700,000 kilowatts per hour.
"Five years ago, we dream to come up with a project here that will benefit the community, that is to provide affordable, reliable, and environment-friendly project anchored to address the power supply problem in Mindanao" Uy said, adding that "we are awaken to make this project come true after we saw the resiliency of the people here after the devastation caused by Typhoon Pablo."
Mayor Lorenzo L. Balbin Jr. said this is just the beginning of the municipal's vision in making New Bataan the major hydro power supply in Compostela Valley.
"I hope with this hydropower plant in Barangay Andap more hydropower investments will come here to explore all the available potential areas where power can be sourced like in Tandawan," Balbin said, adding that the project will help the municipality in terms of economic development and job generation.
The 2.4-megawatt hydropower plant is one of the projects assisted by the One-Stop Facilitation and monitoring Center Web Portal (OSFMC) of the Mindanao Power Monitoring Committee (MPMC).
"Though this (EHPHI) project already started its preparations before the implementation of OSFMC still we could say that the center is a big factor in the fast-track run of the project," said undersecretary executive director of Mindanao Development Authority (Minda) Janet Lopoz.
She also said that New Bataan is potentially becoming the new "hero" in Compostela Valley, as it will be the housing power supply in the province especially in hydropower.
EHPHI is a private stock corporation registered with the Securities and Exchange Commission with a current capitalization of P1 billion.
The company has a total of 129 projects in different areas in Mindanao that could generate 219 MW in the island.
At present, EHPHI has already evaluated nine detailed feasibility studies. These are hydropower plant projects in New Bataan, Compostela Valley (2.4MW), Lake Sebu, South Cotabato (9.50MW), Ruparan, Digos City(4 MW), Bayug, Iligan City(17.80 MW), Alamada, North Cotabato(2.80 MW), Sawaga, Bukidnon (4.73 MW), Titunod, Lanao del Norte (3.60MW), Polandoc, Zamboanga del Norte (5.70MW), and Marbel, South Cotabato (0.50MW).
Source: By ACE JUNE RELL S. PEREZ. Published in the Sun.Star Davao newspaper on July 08, 2015.
http://www.sunstar.com.ph/davao/local-news/2015/07/07/private-firm-build-24mw-hydro-plant-417646